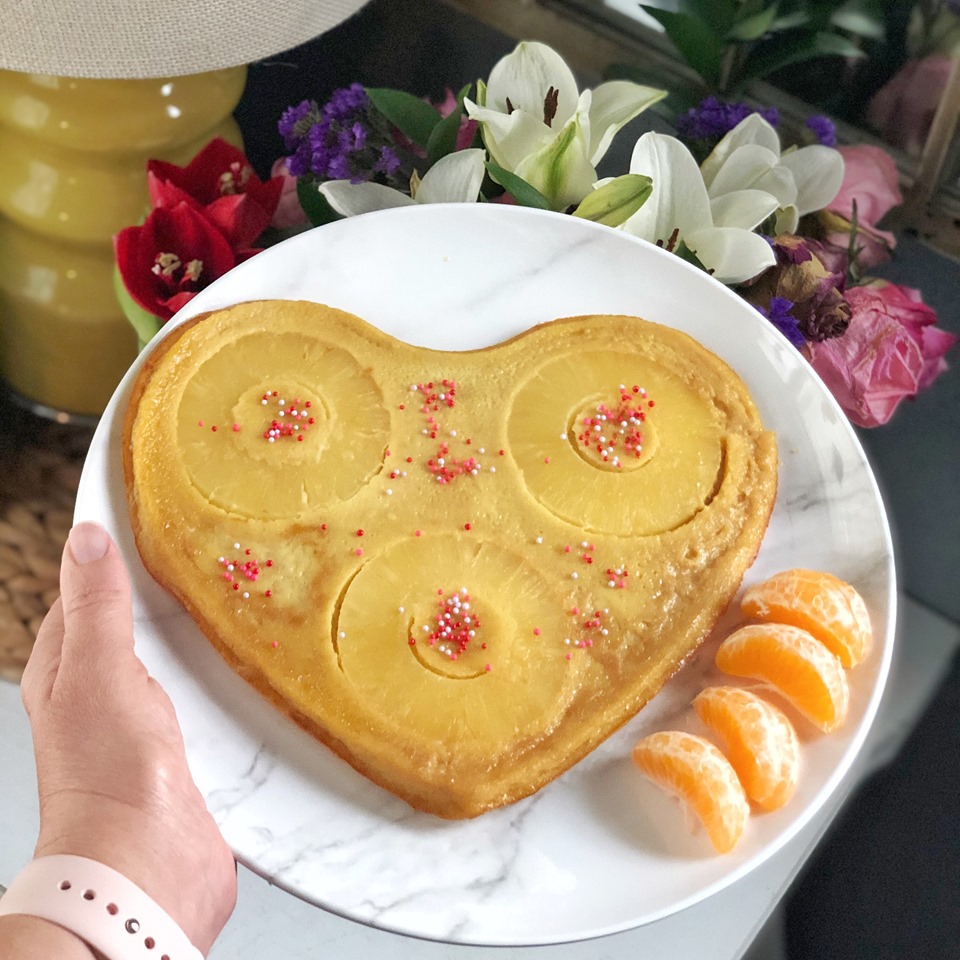 6 gm Pillsbury Moist Supreme Sugar Free Yellow cake mix
2 Tbsp Buttermilk Kodiak cake
2 Eggs
1 tsp Vanilla extract
3 Stevia in the raw packets
3.9oz single serve container of Unsweetened Applesauce
1 Tbsp I can't believe it's not butter
7/8 Tbsp Truvia Natural brown sugar blend
Fresh Pineapple
Directions:
1. Heat oven to 350 degrees
2. Mix Cake Mix, Kodiak Cake, Eggs, vanilla, stevia and unsweetened applesauce in bowl.
3. Melt butter and pour in backing dish.
4. sprinkle brown sugar over melted butter.
5. lay pinapple on top of brown sugar butter mixture.
6. pour Pancake mixture over the top of the pinapple.
7. Bake in oven for 25 minutes.